Supports Whole-Body Wellness CBD contains powerful antioxidants, which help combat oxidative stress. Studies show it may also help calm inflammation, encourage restful sleep, and ease stress.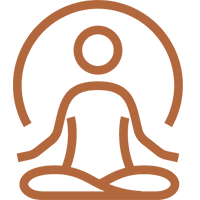 Helps Manage Daily Stress CBD nourishes the body's endocannabinoid system, which regulates the body's response to stress. CBD may also help balance mood, ease anxiety, and promote a sense of calm.

Helps Maintain Natural Sleep Cycles CBD has been shown to help promote and regulate natural sleep cycles. It may help alleviate stress and anxiety, too, which also leads to more restorative sleep.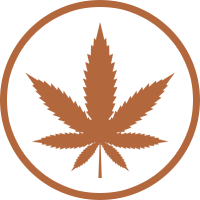 100% Single-source Hemp Every drop of our CBD is sourced from our USDA-certified organic farm in Boulder County, Colorado. From seed to seal, Miraflora is the CBD brand you can trust.
Take a Mini Vacay
Leisure time is always the first thing to go when we need it the most. Let Miraflora make it easy with The Great Escape Bundle, which will give you a little mental vacation from daily stress. Give yourself a squeeze of our CBD Tincture, massage some CBD Recovery Balm into your neck, pop a CBD Immunity Gummy to ward off the bad guys, or crack open a can of our +Relax Sparkling Beverage to let the day wash away. All of it contains 100% organic, full-spectrum CBD sourced from our Colorado hemp farm. It's the finest on the market, guaranteed.
Our Origins
Miraflora Naturals is the CBD brand you can trust. While all those other labels contain CBD sourced from the same mega-farms, we source every drop from our own USDA-certified organic farm in Boulder County, Colorado. We feed our organic hemp pure snowmelt from Rocky Mountain National Park and nutrient-rich fertilizer from our alpaca herd (Merlin, Jackson Hole, and gang). At Miraflora, we believe you reap what you sow, and we're proud to offer you the finest CBD on the planet.
What Are Customers Saying?