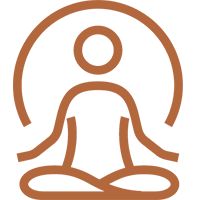 Helps Manage Daily Stress CBD nourishes the body's endocannabinoid system, which regulates the body's response to stress. CBD may also help balance mood, ease anxiety, and promote a sense of calm.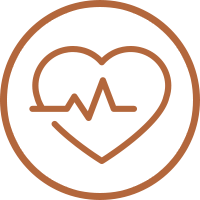 Supports Whole-Body Wellness CBD contains powerful antioxidants, which help combat oxidative stress. Studies show it may also help calm inflammation, encourage restful sleep, and ease stress.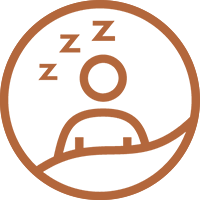 Helps Maintain Natural Sleep Cycles CBD has been shown to help promote and regulate natural sleep cycles. It may help alleviate stress and anxiety, too, which also leads to more restorative sleep.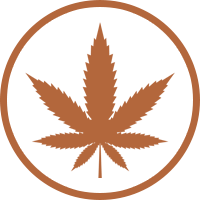 100% Single-Source Hemp Every drop of our CBD is sourced from our USDA-certified organic farm in Boulder County, Colorado. From seed to seal, Miraflora is the CBD brand you can trust.
No Muss, No Fuss CBD
Our CBD Soft Gels are the easiest way to get your daily dose of organic, full-spectrum CBD, made from hemp grown on our USDA-certified organic Colorado farm. Tasteless, odorless, and perfect when you're on the go, these little gems pack a serious wellness punch. Whether you're looking for a little more bliss, focus, or nightly rest, our Soft Gels may be the answer. Our CBD Soft Gels also contain medium-chain triglyceride (MCT) oil, which studies show can increase muscle endurance during exercise, as well as help promote weight management and support the body's response to inflammation. Toss them in your gym bag or purse—they're ready to go when you are.
Our Origins
Miraflora Naturals is the CBD brand you can trust. While all those other labels contain CBD sourced from the same mega-farms, we source every drop from our own USDA-certified organic farm in Boulder County, Colorado. We feed our organic hemp pure snowmelt from Rocky Mountain National Park and nutrient-rich fertilizer from our alpaca herd (Merlin, Jackson Hole, and gang). At Miraflora, we believe you reap what you sow, and we're proud to offer you the finest CBD on the planet.
What Are Customers Saying?
Got Me Through Stressful Times

These soft gels were so impactful during the most stressful time of my life. I was in the middle of moving to a new city, grieving an unexpected family death, and quitting my job. I had also stopped drinking alcohol so that I wouldn't spiral into my emotions. With that being said, these soft gels were one of the few things that helped me during this time! MUST grab—and they don't make you sleepy! —Imani W.

Imani W.

Love How I Feel While Taking These

I've been taking these pills for about a month now, and I love how I feel when I take them! They make me feel clam, balanced, and ready to take on the day!

Alison

Love the Calming Effect

This was my first time trying CBD gels, and I loved them! They made me feel calm when things got a little hectic. I would definitely recommend them!

Mireille S.
Total 5 star reviews: 18
Total 4 star reviews: 0
Total 3 star reviews: 0
Total 2 star reviews: 0
Total 1 star reviews: 0
100%
would recommend this product
Pain Free!

I had been skeptical about CBD products until someone in my family starting taking the Miraflora gel capsules and it was clear her chronic pain due to inflammation was gone. There was a remarkable improvement in her overall movement and quality of life. I am an extremely healthy 60+ year old, who exercises daily, super healthy eating habits, but inflammation had become my chronic enemy. After years of discomfort that came and went in my joints, stiffness, and a trend towards an over-reliance on NSAIDs I decided to try the gels as well. It has been a month since I started taking a daily gel capsule and my stiffness and joint pain is 100% gone. My movement is 100% improved. I actually couldn't believe it and kept thinking it was just temporary relief. But the discomfort has not returned, I will now say it is 100% attributed to the gel capsules!

After medication stopped it good to be back on CBD GELS again.

The cbd gels are easy to swallow, have no return taste. I relax and seem less anxious. At 83 it's very noticeable when gels are halted. Back to a more active sharp calmness now with my 10mg twice a day. MD.approved dose for me.

Sleep

I can't sleep through the night without these Gel Caps. I love them. Bonus I noticed my arthritis in shoulder is better too!

Helps Relax in a Crazy World

Sleep

These are great to travel with and really work. Looking forward to trying the ones with melatonin. I also like that they are organic.
Reviews Loaded
Reviews Added