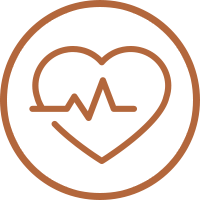 Supports Whole-Body Wellness CBD contains powerful antioxidants, which help combat oxidative stress. Studies show it may also help calm inflammation, encourage restful sleep, and ease stress.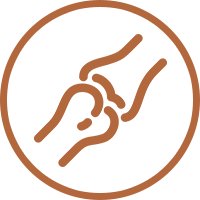 Helps Calm Inflammation CBD has been shown to reduce inflammation through its interaction with the endocannnabinoid system, which regulates the body's inflammation and immune response.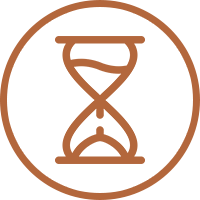 Fights Aging CBD has powerful antioxidants that may help protect skin from free-radical damage, which causes aging. Its anti-inflammatory properties also may help alleviate acne, eczema, and psoriasis.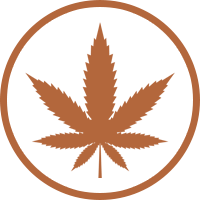 100% Single-Source Hemp Every drop of our CBD is sourced from our USDA-certified organic farm in Boulder County, Colorado. From seed to seal, Miraflora is the CBD brand you can trust.
The Elegant Solution
With only three main ingredients, our all-natural, USDA Organic CBD face serum nourishes, hydrates, and smooths every skin type. We blend vitamin E and jojoba oil with organic full-spectrum CBD sourced from our Colorado farm to create an antioxidant-rich formula that can be used day or night, under moisturizer or alone. It's nature's most powerful one-and-done.
Our Origins
Miraflora Naturals is the CBD brand you can trust. While all those other labels contain CBD sourced from the same mega-farms, we source every drop from our own USDA-certified organic farm in Boulder County, Colorado. We feed our organic hemp pure snowmelt from Rocky Mountain National Park and nutrient-rich fertilizer from our alpaca herd (Merlin, Jackson Hole, and gang). At Miraflora, we believe you reap what you sow, and we're proud to offer you the finest CBD on the planet.
What Are Customers Saying?
Cleared Up My Skin

The serum is great and made my skin look really nice. I wouldn't use it every day as it's quite powerful but it works very well.

Alice

A MUST For Your Skin Care Routine!

I've been using this serum for about a month and have LOVED how hydrated my skin feels afterwards. Overall, my inflammation has gone down (especially puffiness below my eyes) and leaves me with a nice glow!

Emily W.

The Best Face Serum You'll Never Try!

I'm a huge fan of MiraFlora face serum! Not only is it organic but it leaves my face feeling and looking hydrated. I've used two bottle so far and I've noticed a lovely difference on my skin. My favorite time to apply my serum is at night after a long training ride on the bike. I simply add a few drops on my face for immediate hydration. As a cyclist it's important to keep my skin hydrated long hours under the sun. I'm so glad I tried this product. 🙌

Cindy F.
Total 5 star reviews: 5
Total 4 star reviews: 0
Total 3 star reviews: 0
Total 2 star reviews: 0
Total 1 star reviews: 0
100%
would recommend this product
Unleash Your Skin's Wanderlust with Miraflora's Essential Serum: A Little Bottle of Radiance

As a travel enthusiast who thrives on outdoor adventures, finding skincare products that can keep up with my active lifestyle is no easy task. Miraflora's Essential Serum is the perfect companion for my on-the-go skincare needs.

One of the first things that caught my attention was the convenient size of the bottle. This little gem is travel-friendly, effortlessly slipping into my bag without taking up precious space. And let me tell you, a little goes a long way. I can confidently say that this serum has become my trusted skincare sidekick while at home or traveling for work or play!

I love the lightweight texture of the serum. It glides on smoothly and absorbs quickly, leaving no greasy residue behind. The subtle fragrance of CBD, jojoba and vitamin E oil is just right—not overwhelming, but enough to create a calming and soothing experience.

What truly sets this serum apart is its ability to keep my skin moisturized all day long! To enhance the application process and maximize the serum's benefits, I love using my Gua Sha Stone. The serum effortlessly glides along with the stone, promoting circulation and providing an extra boost of radiance. It's the perfect self-care ritual, while traveling or at home.

Delicious

I am a devoted user of Miraflora's Recovery Balm, so I was excited to try their serum. I was hoping that it might soothe some of the redness I have on my cheeks and around my nose during the winter. It's done a so-so job on that front TBH -- and I might rate it a 4.5/5 because of that -- but what I didn't expect is that it would visibly smooth my skin and minimize my pores. I'm typically not a skin care product junkie -- I use a basic moisturizer, and I use the serum once daily, under that at night -- but it might make me one. :)

Cleared up my skin

The serum is great and made my skin look really nice. I wouldn't use it every day as it's quite powerful but it works very well.

a MUST for your skin care routine!

I've been using this serum for about a month and have LOVED how hydrated my skin feels afterwards. Overall, my inflammation has gone down (especially puffiness below my eyes) and leaves me with a nice glow!

The Best Face Serum you'll never try!

I'm a huge fan of MiraFlora face serum! Not only is it organic but it leaves my face feeling and looking hydrated. I've used two bottle so far and I've noticed a lovely difference on my skin. My favorite time to apply my serum is at night after a long training ride on the bike. I simply add a few drops on my face for immediate hydration. As a cyclist it's important to keep my skin hydrated long hours under the sun. I'm so glad I tried this product. 🙌
Reviews Loaded
Reviews Added